Authorities fear a fresh round of flooding in the state's already swollen catchments this week as another cold front barrels towards NSW.
Sunday's spring sunshine is expected to give way to rain and thunderstorms as a trough and associated low pressure system enter western NSW on Monday, before rolling eastwards on Tuesday and Wednesday.
The wild weather is set to coincide with the beginning of school holidays and the NSW State Emergency Service is urging families embarking on road trips to be vigilant for road closures and changing conditions.
Showers and storms are most likely in Sydney and flood-hit parts of northern NSW on Tuesday evening, with the Bureau of Meteorology forecasting up to eight millimetres of rain.
An SES spokesperson warned that the rain could exacerbate flooding in the state's inland river systems, which are already saturated following downpours last week.
"With catchments wet and many dams at capacity, waterways are very sensitive to rainfall, and further river rises and renewed flooding are likely for the inland catchments," the spokesperson said.
"The SES will be liaising closely with the Bureau of Meteorology to determine the impact areas of the forecast weather."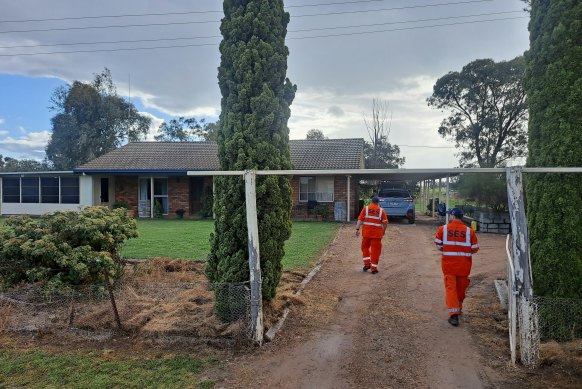 Besieged communities across western and southern NSW have been experiencing prolonged flooding over the past fortnight, with several minor to major flood warnings still in place.