Clint Johnston has been named the new president of the BC Teachers Federation. Johnston previously served as president of the Chilliwack Teachers' Association from 2012 to 2014 and "monitored significant changes in our education system."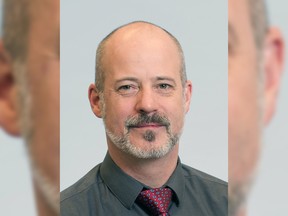 Article content
Clint Johnston has been named the new president of the BC Teachers Federation.
Article content
Johnston will take over from current BCTF president Teri Mooring when her third one-year term ends in June. He was elected to the BCTF's executive committee during the union's annual general meeting on Tuesday morning.
Article content
Johnston previously served as president of the Chilliwack Teachers' Association from 2012 to 2014 and "monitored significant changes in our education system," notes a congratulatory message from the CTA.
"His strong views on indigenous and LGBTQ2S + rights and justice, and his belief that an inclusive union is a stronger union are traits that will serve him well in this role," the CTA shared in a tweet Tuesday morning.
"Congratulations Clint. We look forward to having you back for a personal meeting!"
Article content
BCTF presidents can serve for a maximum of three years, but must seek re-election each year.
In addition to Johnston, Carole Gordon of Central Okanagan was named First Vice President, Robin Toszack of Greater Victoria was named Second Vice President, and Rick Joe of Chilliwack was elected to the designated Aboriginal seat for a member as a whole.
More on the way.