Are the developers now at the forefront of our urban future?
The decision of the new NSW Minister of Planning, Anthony Roberts, to drop ministerial planning principles raises that question. The principles were aimed at making Sydney more climate-ready and resilient, but now developers are confidently predicting an essential set of design and site rules to protect and expand treetops, improve urban and building cooling and viability, create more green spaces and achieve net. zero will be omitted or massively changed.
I would not say that everything is lost, but it will depend on whether the outrage of society makes an impression on the Prime Minister and Minister Roberts.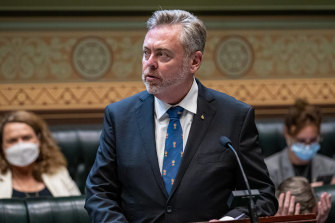 Developers, with the conscience of previous governments, have taken root in Sydney's fundamental environmental sustainability. Sydney is not ready for global warming – both as a contributor to emissions and as having to adapt to rising urban heat. And it's not just about the environment – if our buildings and urban areas are not green, then the cost of living and health impacts for millions will skyrocket.
The fabric built already contributes about 25 percent of climate-changing emissions. As temperatures rise relentlessly, western Sydney is becoming a region of deadly heat. On January 4, 2020, Penrith was the warmest place on Earth with 48.9 degrees (halfway to boiling point). In 2019, Parramatta swelled through 47 days with temperatures above 35C. Hospital admissions for heat-related ill health and even deaths increase on deadly hot days.
The economic costs incurred each year alone impose an unequal burden compared to the cooler eastern parts of Sydney.
Western Sydney in particular has reached a turning point. It can get hotter and more unhealthy, unaffordable and unaffordable – or we can build in a way that protects people.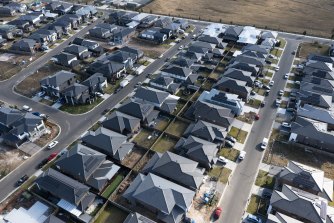 There are two critical ways to achieve a more compliant environment. First, our planning laws must be climate-ready. Development proposals for houses, commercial buildings and areas should be tested for their costs on health and resident budgets as well as quality of life. Will people be trapped inside structures with expensive air conditioning and incur increased medical costs? Can they go out to enjoy green spaces (which have been a physical and mental health rescue during the pandemic)? It is a basic test of resistance to the higher temperatures already on the horizon and to reducing the energy consumption of fossil fuels.