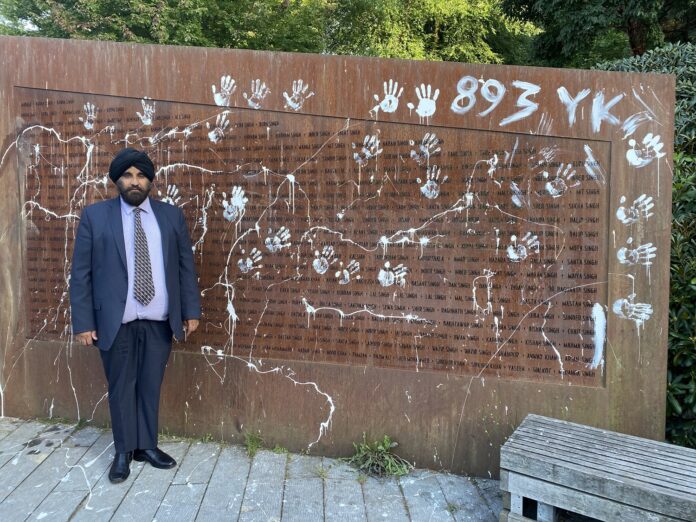 VANCOUVER Police have arrested the man who allegedly desecrated a memorial to passengers on Komagata Maru last summer.
VPD officers found and arrested Yuniar Kurniawan in Downtown Eastside Monday night. Kurniawan was charged with one count of assault in January and had been wanted on a BC-wide order before his arrest.
The accusation stems from a VPD investigation launched on August 22, 2021, when the Komagata Maru Memorial, located in Coal Harbor, was marred with white paint, handprints and graffiti. The memorial honors passengers who were aboard the Komagata Maru when the ship was denied entry to Vancouver after sailing here from India in 1914.