When Tim Minchin first worked on bringing Roald Dahl's book Matilda to life as a musical over a decade ago, he never expected it to take on a life of its own.
"I was just trying to not muck it up," the Australian composer tells 9Honey Celebrity at Matilda the Musical movie's world premiere in London on Wednesday night (Thursday morning AEDT).
While he "hoped it'd go to the West End" the entertainer admits he "didn't think it'd still be running 12 years later", let alone become a film on the big screen and one that was opening the London Film Festival.
READ MORE: Christian Bale says Leonardo Leonardo DiCaprio 'gets offered every role in Hollywood'
"It's awesome," he says in disbelief.
The beloved 1988 children's book was first turned into a movie in 1996, telling the story of gifted girl Matilda Wormwood, who has the power of telekinesis and uses it to fight against her parents and the evil school principal Miss Trunchbull.
READ MORE: Mean Girls star Jonathan Bennett gets mammogram following husband's health 'scare'
It was adapted for the stage in 2010 by Dennis Kelly, with Minchin providing music and lyrics, while Matthew Warchus directed. For the musical's movie, all three are returning to their roles.
However, two key people in the film who weren't in the stage production include the actress playing Matilda (newcomer Alisha Weir) and Emma Thompson who stars as nasty headmistress Trunchbull.
For Minchin, a life-long Thompson fan, the Oscar-winner's casting was a dream – especially for a role traditionally played by a male dressed as a female.
"She just threw herself so hard into this role," Minchin tells 9Honey Celebrity.
"I was listening to her sing these songs and I'm like, 'You're gonna kill your voice' and she was just like, 'Rahhhh'.
"And I've loved her all my life, so this is so exciting."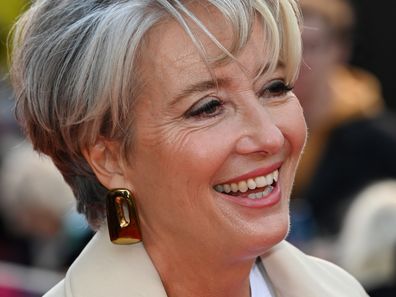 Another person who was excited by working alongside Dame Emma was 11-year-old Weir.
"It was absolutely incredible," the youngster tells 9Honey Celebrity at the world premiere.
"I couldn't believe it was actually Emma Thompson. I was like, 'this is just so surreal' and I couldn't believe it. But she's such a nice person and she's just human, she's just so nice, so nice."
One of the "nice" things Thompson did during the shoot was order an ice-cream van to set one day so the 200-strong cast of kids could have free treats, her young co-stars revealed on the red carpet.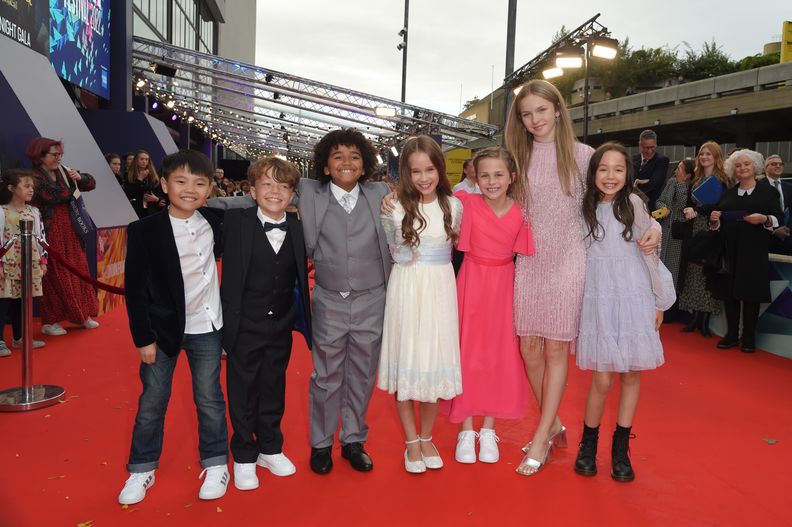 While Minchin wasn't on-set in the UK during filming, due to Australia's strict COVID-19 regulations, he was still getting involved.
"I didn't get to come at all… I met Alisha [Weir] and Lashana [Lynch], and Stephen [Graham] and everyone today," he tells 9Honey Celebrity.
"So yeah, I have not been hands-on. A lot of my job is like talking to the studio execs about why it's important that this bit of music stays in, and it's kind of almost a diplomatic posting.
"I've been very involved in the discussions but … I'm very, very lucky, I mostly get to sit back and watch Matthew and Dennis and the whole team go to work and just see rushes coming through and just be blown away."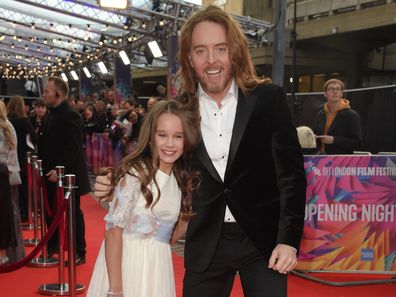 But there was one massive moment in the movie that wouldn't have happened without the Aussie composer – the ending.
"I did get to write this new song that I can't wait for people to hear," he tells 9Honey Celebrity.
Matilda the Musical is set to be in cinemas around Australia in early December, before being available to watch on Netflix from Christmas Day.
For a daily dose of 9Honey, subscribe to our newsletter here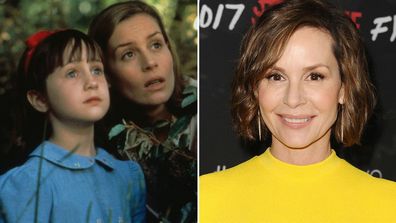 What the cast of Matilda is up to now, 25 years on