Labor is ahead in five lower house seats that are still in doubt after Saturday's state election, while in the upper house the Reason Party's Fiona Patten is at risk of losing her seat to ousted Labor MP Adem Somyurek.
Counting resumed on Tuesday to determine the final make-up of the 60th parliament, as the Victorian Electoral Commission sorts through absent, postal and pre-poll votes to finalise the winners in seven seats.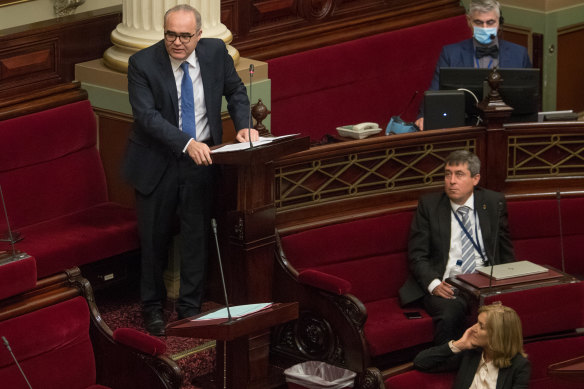 Labor is ahead in Preston, Pakenham, Northcote, Hastings and Bass, though party strategists believe it is unlikely to win Bass or Pakenham.
Hawthorn and Mornington, which are also being contested by teal candidates, are also too close to call, but early votes are breaking in favour of the Liberal Party.
Patten's position in the Northern Metropolitan region could be torpedoed by Somyurek, who contested the election for the conservative Democratic Labour Party. Only 40 per cent of the votes have been counted, and the final result could take weeks to declare.
Somyurek was sacked from Daniel Andrews' cabinet and forced to quit the Labor Party in 2020 after The Age and 60 Minutes reported on allegations of branch stacking. Patten has spent the past eight years in the upper house.
Psephologist Dr Kevin Bonham said Somyurek's position had improved, but at this stage of the count, the broader upper house was likely to deliver a left-leaning crossbench. The Greens and Legalise Cannabis were in strong positions, Bonham said.
Labor is projected to have fewer seats in the Legislative Council and will need to rely on crossbenchers to achieve its agenda.