NDP leader Ryan Meili says Raynelle Wilson's appointment reeked of "political favoritism."
Article content
A former Saskatchewan party candidate and longtime political officer has been appointed to the highest ranks of the province's health authority.
Advertisement
This ad hasn't loaded yet, but your article continues below.
Article content
Raynelle Wilson, a political staffer appointed for more than a decade, has no previous healthcare experience but now holds a newly created title of vice president positioning her on the board of the Saskatchewan Health Authority.
A memo distributed to staff this week states that Wilson's new role as "Vice President of Enterprise Initiatives Support" is a six-month position, during which time Wilson "will provide executive leadership focused on strengthening collaboration between the SHA, the Department of Health and other key partners to support achieving and reporting on priority corporate initiatives."
Two knowledgeable sources question whether her appointment is a way for the Saskatchewan government to expand its influence within the apolitical organization. A source claimed Wilson's appointment contributed to the sudden departure in November of then-CEO Scott Livingstone.
Wilson did not respond to a request for comment sent to her government email address Friday.
NDP leader Ryan Meili said in an interview that Wilson's appointment reeked of "political favoritism".
The opposition NDP has repeatedly asked Health Minister Paul Merriman in the closing days of the winter legislative session whether the government would install a specific person in the SHA's executive branch and whether this contributed to Livingstone's departure.
"They were willing to have (Livingstone) out the door to seize this power, to have someone answering to them, a political friend, in a position of authority within the health authority," Meili said.
Advertisement
This ad hasn't loaded yet, but your article continues below.
Article content
Livingstone, who is silent on the matter, has not responded to a request for comment.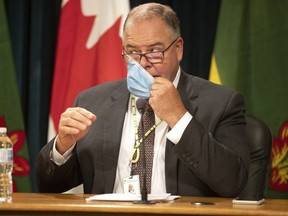 Merriman did not directly answer questions about why Livingstone resigned, but hinted that the government was planning to nominate people to replace vacant senior positions in the SHA when questioned in December about the NDP's claims.
"We have some very capable people within the SHA, within the government who can help us in situations. We've done this before, bringing in people from other positions in government to help us," Merrijman told reporters.
Arlene Wiks, chair of the SHA board, was directly asked whether the government had recently attempted to install a particular person on the board of the SHA or change the structure of the board, but did not explicitly deny it.
"We have ongoing discussions about succession planning and the composition of SHA. We always talk about that with the Ministry of Health," Wiks said at the December 8 board meeting, adding that those discussions "have always been very cordial and collaborative."
Postmedia asked board spokesman Matthew Glover Friday whether the government had discussions with the SHA board in December about placing Wilson within the organization. Post media also asked if Livingstone had objected to Wilson's placement.
Glover did not address those questions in his response, saying that all questions about the recruitment process should be directed to the SHA. Wiks did not respond to a request for comment sent Friday.
Advertisement
This ad hasn't loaded yet, but your article continues below.
Article content
Glover did refer to Wilson's "considerable experience in the public sector."
Wilson unsuccessfully ran for the Saskatchewan party in 2007, losing to former NDP MLA John Nilson in Regina Lakeview, even when her party first formed a government.
She has worked in a number of high-level government positions that are political appointments. Wilson was chief of staff for the Crown Investments Department for five years, at one point under current Deputy Prime Minister Donna Harpauer. She later served as CEO of the Saskatchewan Housing Corporation, as an assistant vice minister on the Treasury Board, and most recently as chair of the Public Service Commission. According to her LinkedIn profile, Wilson was appointed as "senior advisor to the deputy minister of health" in November 2021.
Wilson's new role in the SHA sees her reporting directly to interim CEO Andrew Will and operating outside the other ranks of vice presidents in the SHA.
SHA spokesman Doug Dahl said her placement in the organizational structure does not indicate seniority.
Meili said that if Wilson was qualified, there would not have been a need to create a new role for her.
"There is no justification whatsoever for the way they choose to manipulate the leadership of the SHA," Meili said.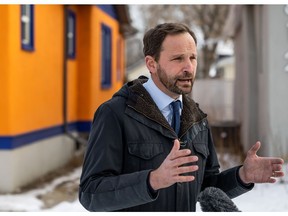 zvescera@postmedia.com
twitter.com/zakvescera
The news seems to be flying at us faster and faster. From COVID-19 updates to politics and crime and everything in between, it can be hard to keep up. With that in mind, the Saskatoon StarPhoenix has created an Afternoon Headlines newsletter that can be delivered to your inbox daily to ensure you're up to date on the most important news of the day. Click here to subscribe.