Photographs taken from the sky have revealed how much arable land has been inundated by floods in the Inner River of New South Wales – so far.
Bathurst pilot David Carroll took to the air on Thursday, taking pictures of fun green paddles quietly covered in gray water.
The Lachlan River overflowed on the Forbes Iron Bridge on Thursday afternoon, just below the level of the catastrophic 2016 event, according to the Meteorological Bureau.
The peak has now receded, and the bureau said moderate flooding will continue in the city while water is released from the Vangala Dam.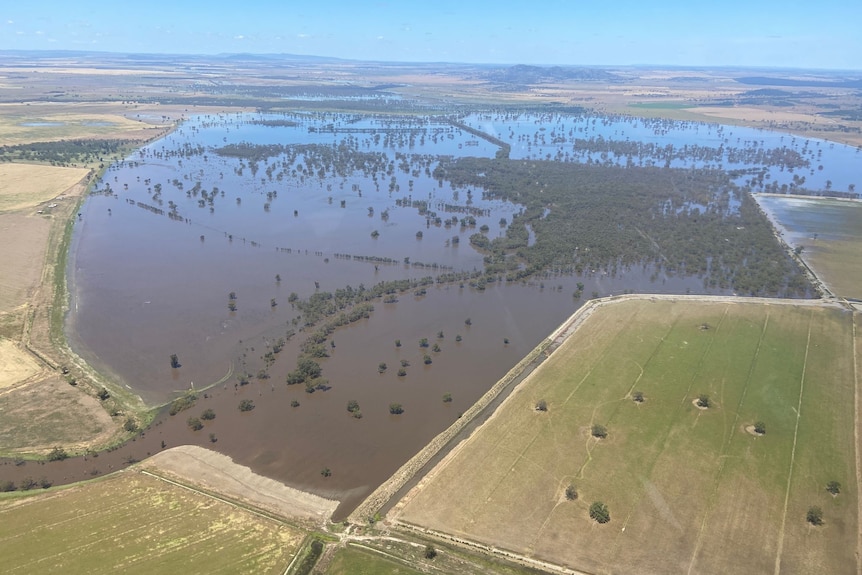 The size of the cotton wear was close to 7 meters on Friday, while it is expected to reach the height on Monday.
But with the forecast of rains still, the floods may not end.
Satellite images taken by the European Union's Copernicus Sentinel-2 show that the rains, which started a week before the outbreak, began to subside but continued to flow slowly across the region.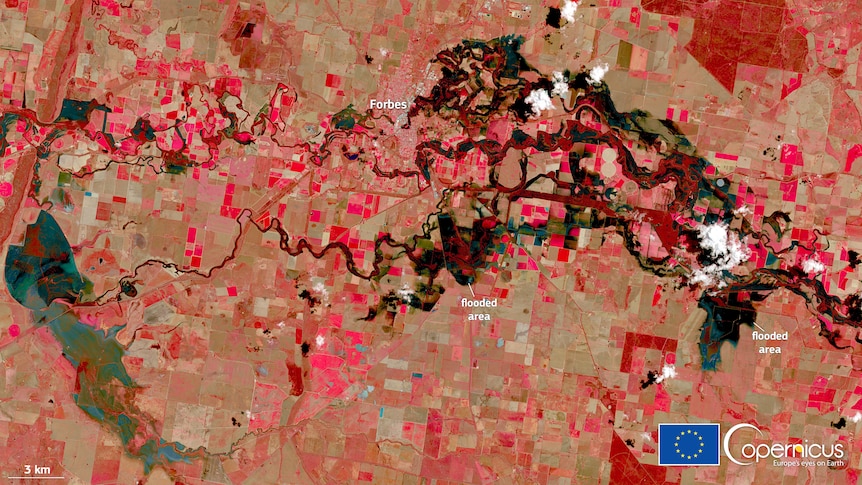 Flood watches have been issued for catchments across the state.
Water NSW manages the dams and is keeping a close eye on Wyangala, which extends into Lachlan.
In an effort to create "airspace" in the dam, up to 100 gigaliters per day were released last week, allowing for future flow.
About 95 percent of the catchment area has been flooded since Sunday morning.
Spokesman Tony Weber said it was a worrying time for both water managers and downstream farmers.
"In the case of Vangla, the dam has achieved its full potential in the last four to five months," he said.
"More water has been received in the last four-five months than in the last four years."
Loading
The projected heavy rains have prompted the state emergency services to issue flood alerts on several rivers.
They include a lot in the northern NSW, but Mr Weber called Macquarie a "valley of concern" in Lachlan, Murrumbidgee in the south and central NSW.
"Since last rainy season, we've been making massive releases from dams in Lachlan and Murumbij, to build some capacity to absorb another flow into those reservoirs," Mr Weber said.
"But obviously, with all the dams, the rivers rising, and the catchments saturated, there's a lot we can do."
.