This article includes friends who fail: Reunion
Can we be more excited about celebrity guest stars? Friends: Reunion Special?
There was nothing but a remarkable surprise Lady Gaga, Who performed a duet with 'Smiley Cat' Lisa Kudro. You know, the song went like this: "Smiley cat, Smiley cat, what are they feeding you? Smiley cat, Smiley cat, it's not your fault." Watch the video above for a hilarious refresher.
Alone inside the Central Park Coffee Shop, Kudro joked that he had to play the role of Phoebe to sing well when he entered Gaga.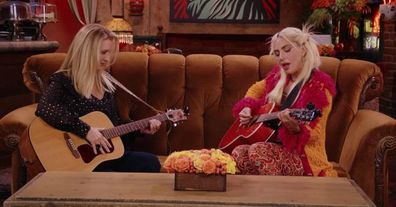 "How weird. I was walking down the street and I had my guitar too," the singer said, adding that she was living in fame. Friends The bed next to Kudro. "Do you need any help? I like 'Smiley Cat' – it's one of my favorite songs. Mind if I take 'Smiley Cat' for a spin?"
Gaga sang the rest of the song: "They don't take you to the vet. You're clearly not their favorite pet. You can't be a bed of roses. And you're not a friend of the nose."
Read more: Co-stars Jennifer Aniston and David Schwimmer are shocked at the Friends Reunion special.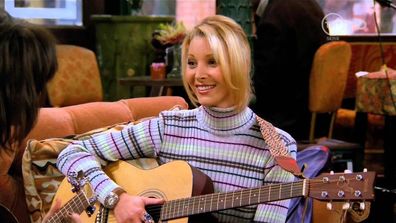 Later, Gaga asked Cudro for some feedback, even winning several Grammy Awards and an Oscar for her songwriting skills.
"It wasn't bad. It was really good," the actress said before babbling loudly, "I think it's better because it's better than me."
"That's it!" Gaga agreed before telling Kudro, "Can I say something? Thank you so much for being a person to all of us friends. I don't know if it's the right way, but it's 'different'. Or what it really was.
Emotions were mutual for the actress, who said, "Thank you, and thank you for putting it together."
Read more: Superstitious friends had a cast-on-set accident when they left the pre-show ceremony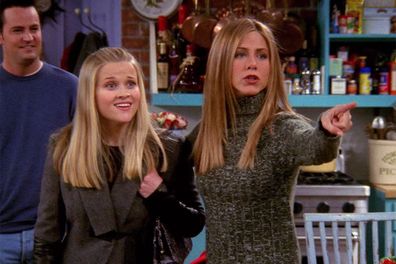 Elsewhere reunions in particular, stars like David Beckham, Kit Harrington and Mindy Calling showed why they are. Friends Fans, while Reese Witherspoon played her time guest as Rachel in Kamal (Jennifer Aniston) Sister and how she was caught by the resident woman's husband Joe Tribiani (played by) Matt LeBlanc).
"Okay, so the most interesting thing is that I can be in a scene where I'm in the apartment and Joey starts walking and he goes and says 'Hey, how are you doing?' It was like an iconic line and I was so excited! And tell a famous character to say his famous line? I mean, come on, "Witherspoon said as she felt like" winning the lottery ".
Friends: The reunion will have its premiere on May 27.
For a daily dose of 9 honey, Sign up here to receive our top stories directly in your inbox